Features
Believe that being on vacation can enable full-on revitalization, tie up loose ends and takes care of business all at the same time, with W Goa's full fleet of practical functions, tailored services and dreamy relaxation at your pleasure.
Escape into our paradise and stimulate your LUST FOR LIFE!
Guest Services
24-Hour Welcome Desk
Dry Cleaning Service
Luggage Storage
Safe Deposit Box
Luggage Forward
W Personalized Wake-up Service
Laundry
Express Check-In and Checkout
Whatever/Whenever®
Carnival merrymaking - Our Whatever/ Whenever® service transforms fantasies into reality, and our W Insider is your connection to the newest and the next, the hip and the happening, unfolding around town and beyond.
You'll never miss a single unexpectedly thrilling, pleasant surprising moment that makes up what we call a "Goa State of Mind."
Whatever you want, whenever you want it, really!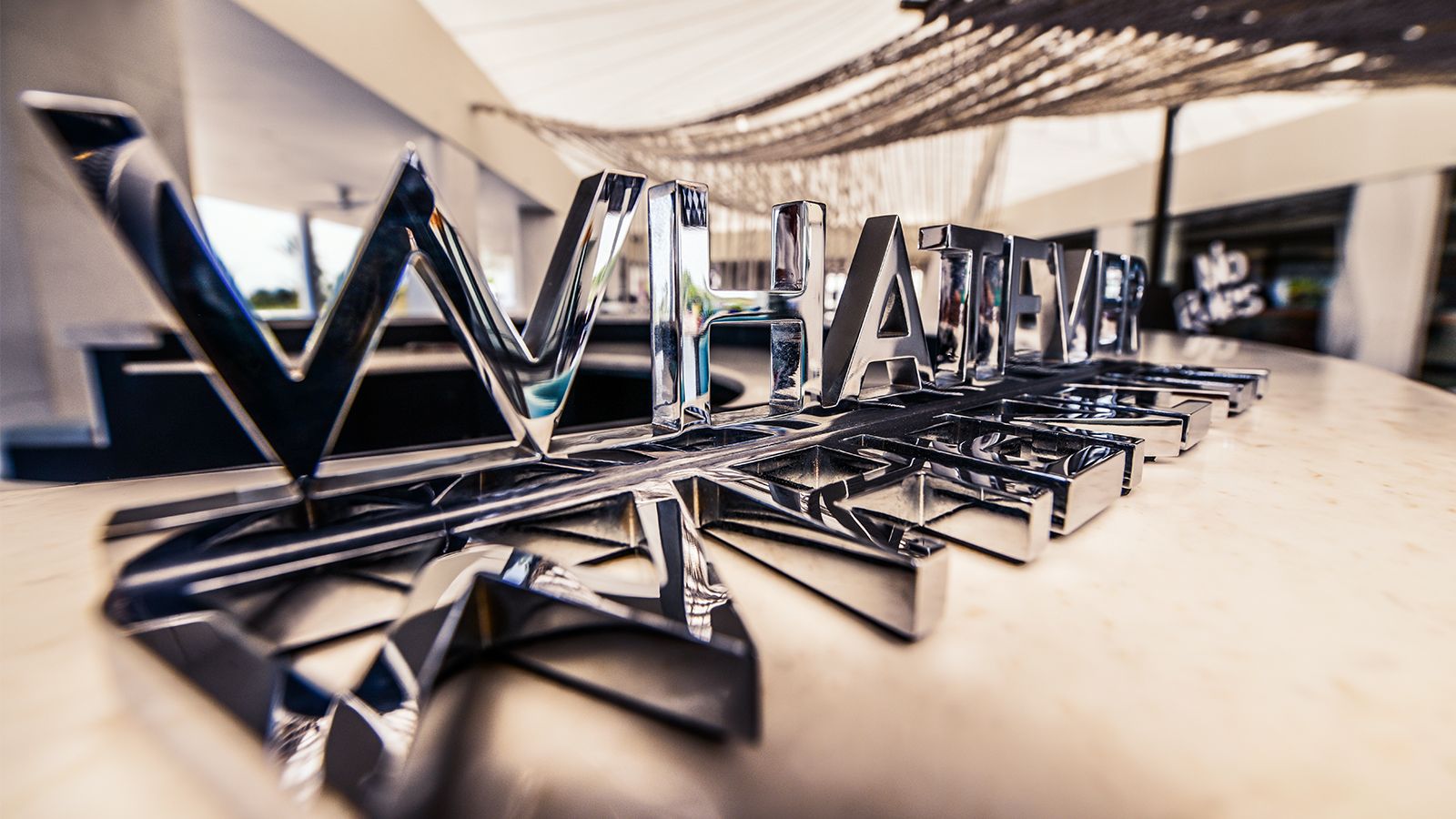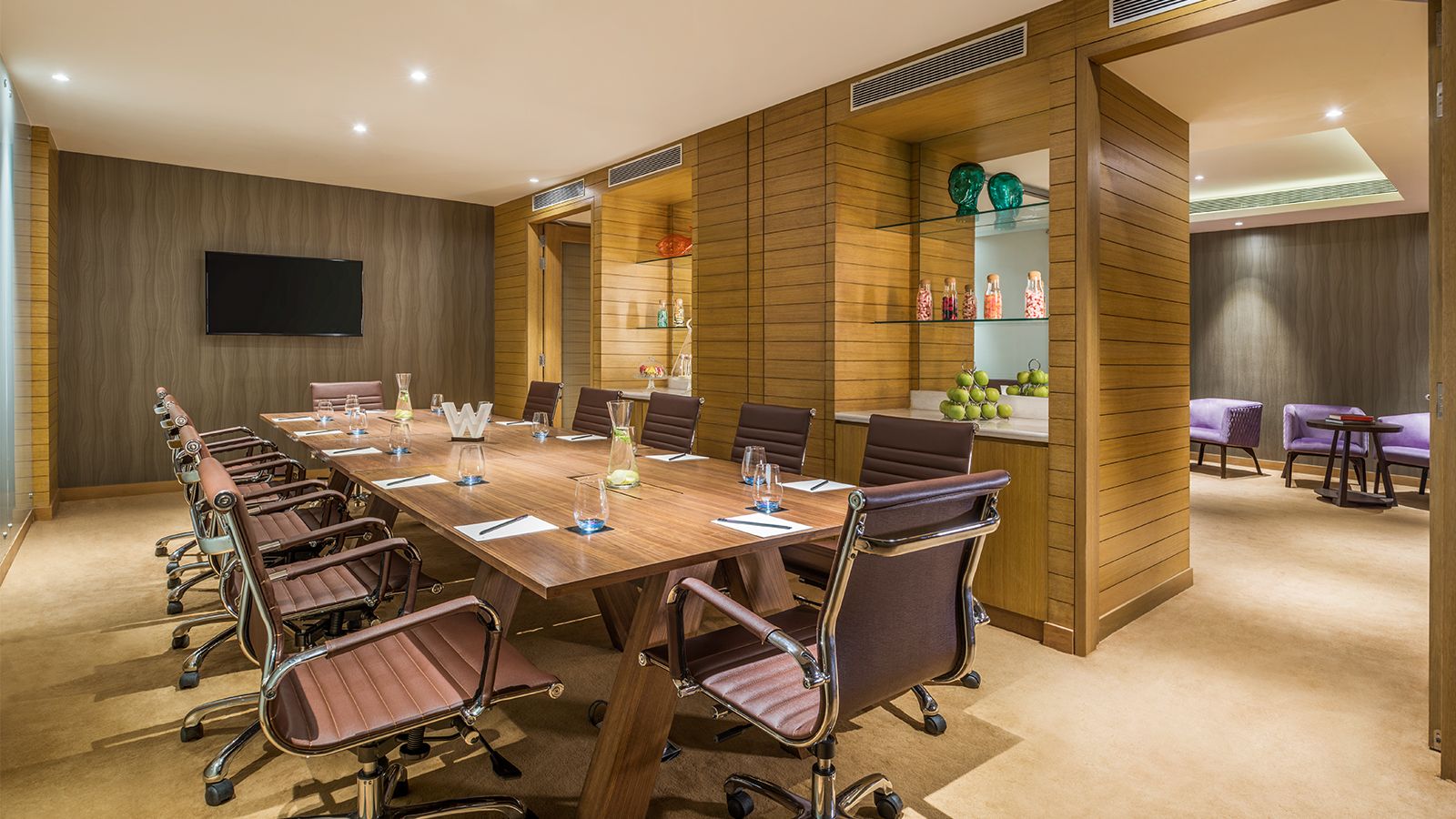 WIRED®
Business Center
Need to mix business with pleasure? Our WIRED® Business Center offers a range of secretarial and technical services for every function imaginable.
Our WIRED® Business Centre is your office away from office where you strategies or conduct meetings.
Living Room
Mix, mingle, meet, lounge, sip and savour in the comfort of our Living Room. Read a novel in the natural light or Sip on a few signatory cocktails from the Living Room Lounge.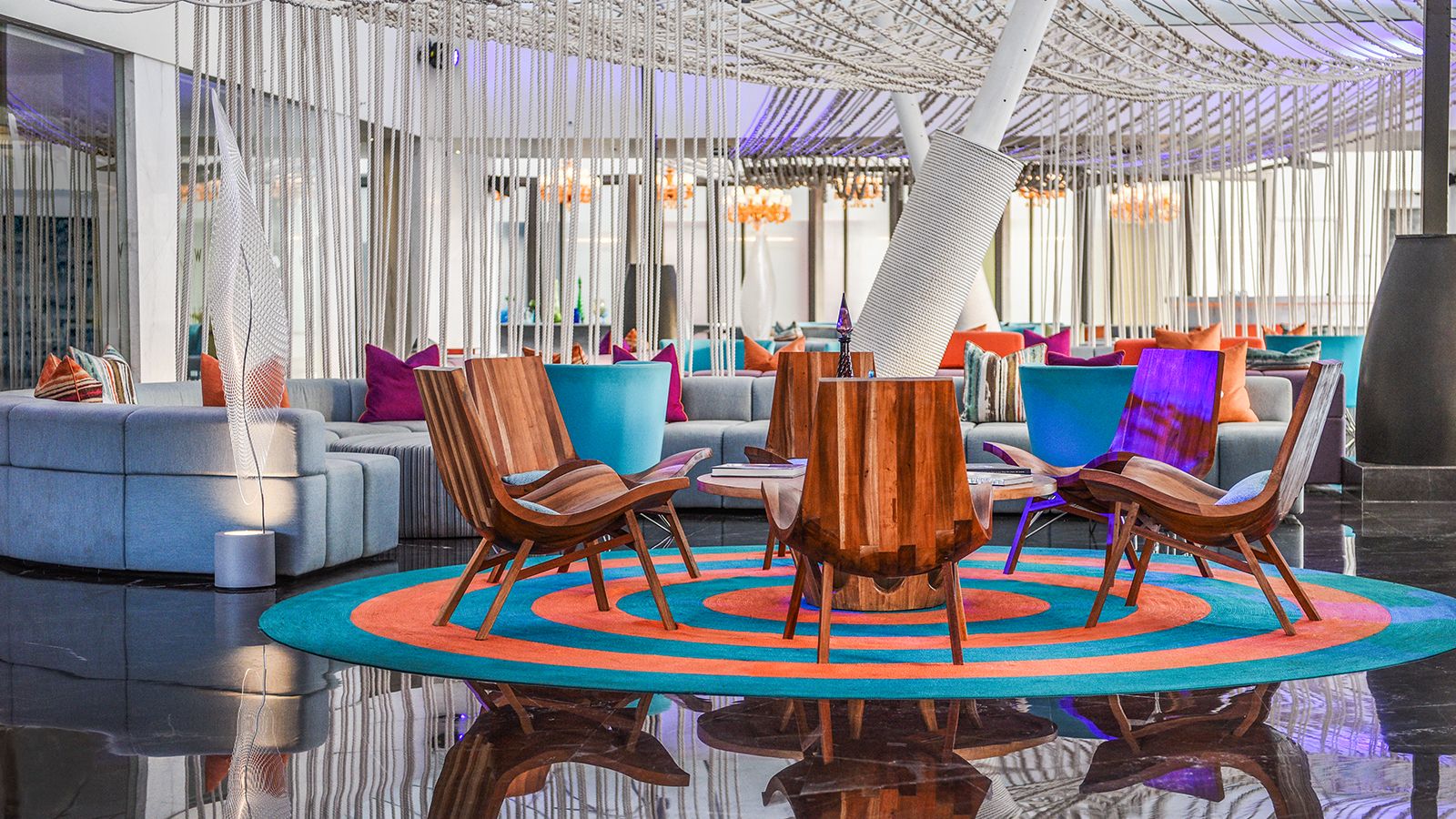 WET®
Get away from the hustle and stretch out on deckchairs and have a quick snooze or catch that tan you have always wanted at our 24-meter by 7.5-meter outdoor WET® pool.
Enjoy the hands-on deck services, from bringing you sun-care amenities, fresh towels, snacks and cocktails. Yes! You do not have to lift even a finger.... We'll do it for you!
WET is available for Non – Residents at the below mentioned charge. This is applicable for 2 hours.
INR 1500 + taxes per person / child
FIT® Gym
Get energized and FUEL your body and soul at our FIT® Gym. Our intimate and innovative W Goa fitness center features advanced training equipment including Precor treadmill, stationary bike, cross-trainer, and multi-station strengthening machines and weights.
At FIT, you challenge your body and experience the adrenaline rush of Goa itself!
FIT is available for Non – Residents at the below mentioned charge. This is applicable for 2 hours.
INR 1000 + taxes per person.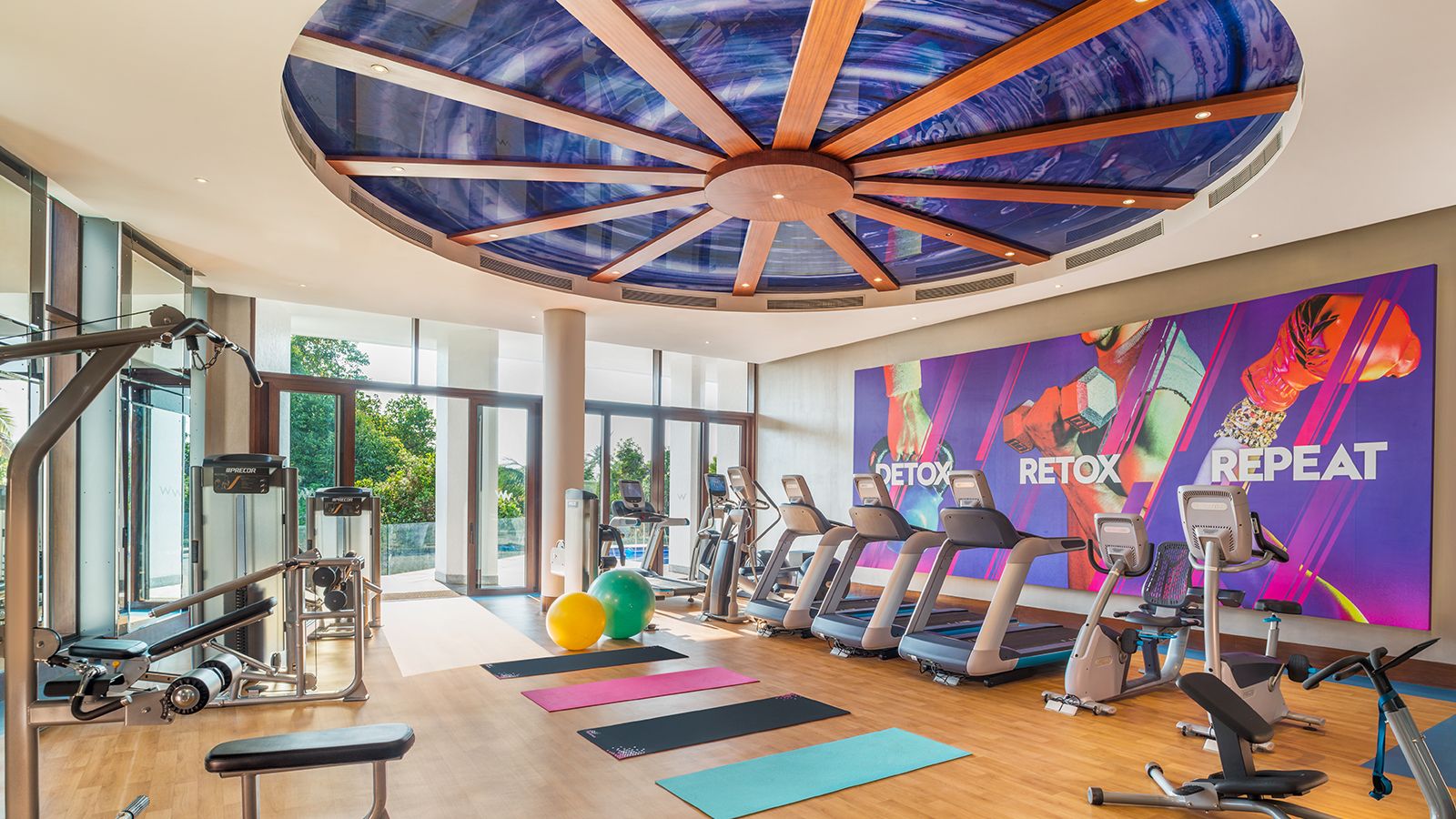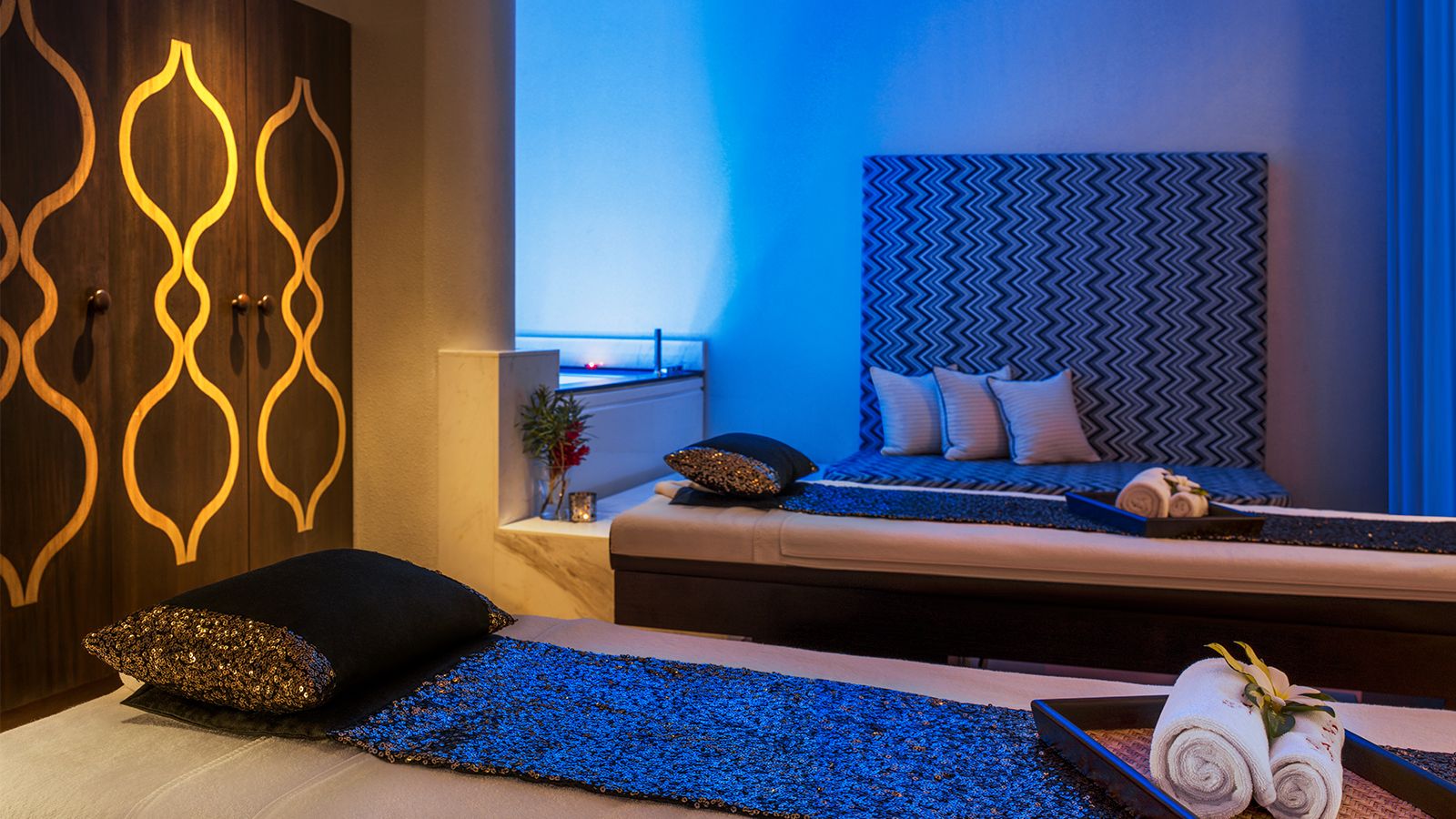 Spa by Clarins
An Escape within an escape just a step away, SPA by CLARINS is an access to Fuel your Glow from the everyday routine. Leading to an insider scene of surprising sensations where you can delightfully detox after the after-party at SPA by CLARINS.